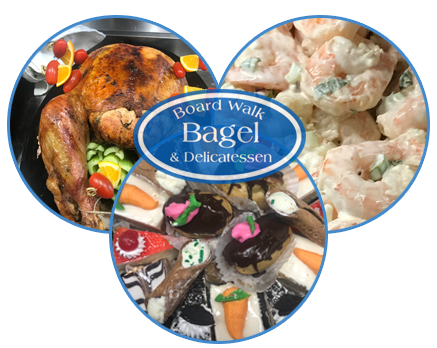 Welcome to Board Walk
Bagel & Delicatessen
Friendly greetings, quick service, and most important of all ... great food! Come and experience our casual and generously made foods such as our yummy sandwiches, bagels and salads, but don't stop there.
Go further and try our delicious entrees from our custom cuisine. We guarantee that you'll love the wide variety of food that will satisfy you any day on every occasion, and you will agree that this kind of quality, is only in Board Walk Bagel & Delicatessen.